Last Updated on September 20, 2022 at 1:08 pm
Kiara Advani is a name that needs no introduction but few people know that she has a look-alike in the film industry with the name Nauheed Cyrusi.
Yes you heard it right. The resemblance is so precise that few people do not believe it when they see the photos of Nauheed Cyruci and confuse it with Kiara Advani.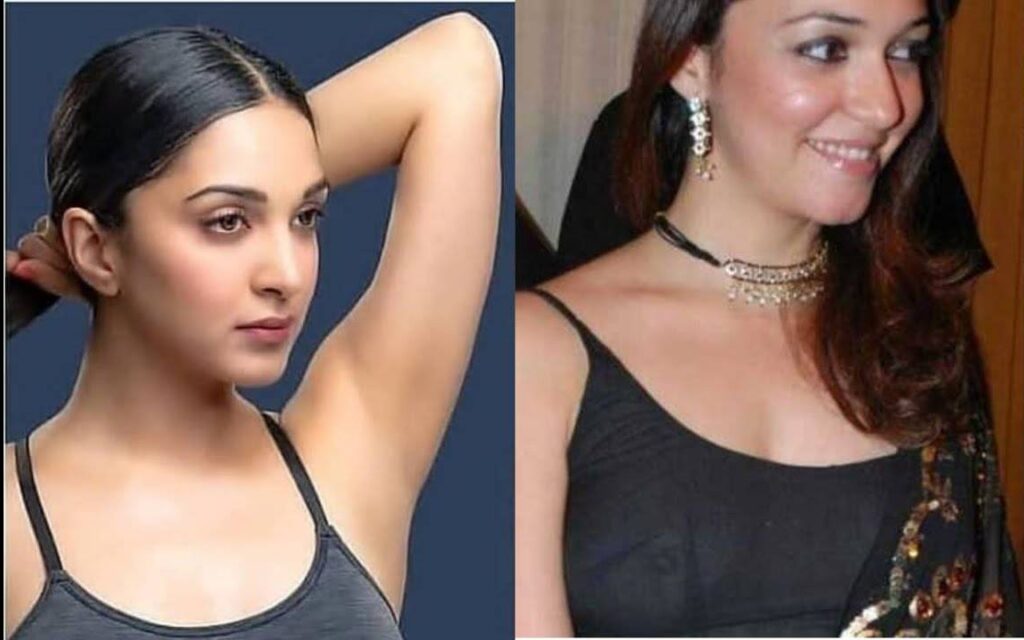 Kiara Advani has worked in Telegu and Hindi films and after working in a movie Fugly in 2014, she made her actual debut in a movie – MS Dhoni. The actor has since seen success and gave one after another hit movies, although not independently.
On the other hand Nauheed Cyruci was first seen in an advertisement of a refined oil company long back. Later she appeared in other advertisements of shampoo and a biscuit company. Cyruci also appeared in some of the popular music videos including Piya Basanti. She also worked in some movies. She married Rustom Contractor on 5 January 2017.
However Kiara Advani and Nauheed Cyrusi similarity in looks has again generated curiosity among many in the country who wanted to know more about Nauheed Cyruci who disappeared from the silver screen long ago as her doppelganger Kiara Advani is making advances in the film industry.