Last Updated on February 26, 2023 at 7:43 pm
Pulse Hospital, Jammu in association with Dio Digital Implant India conducted a three days master class on dental implants from February 24 to 26 at Jammu.  Dio Implant is a Korean Company renowned worldwide for digital implants.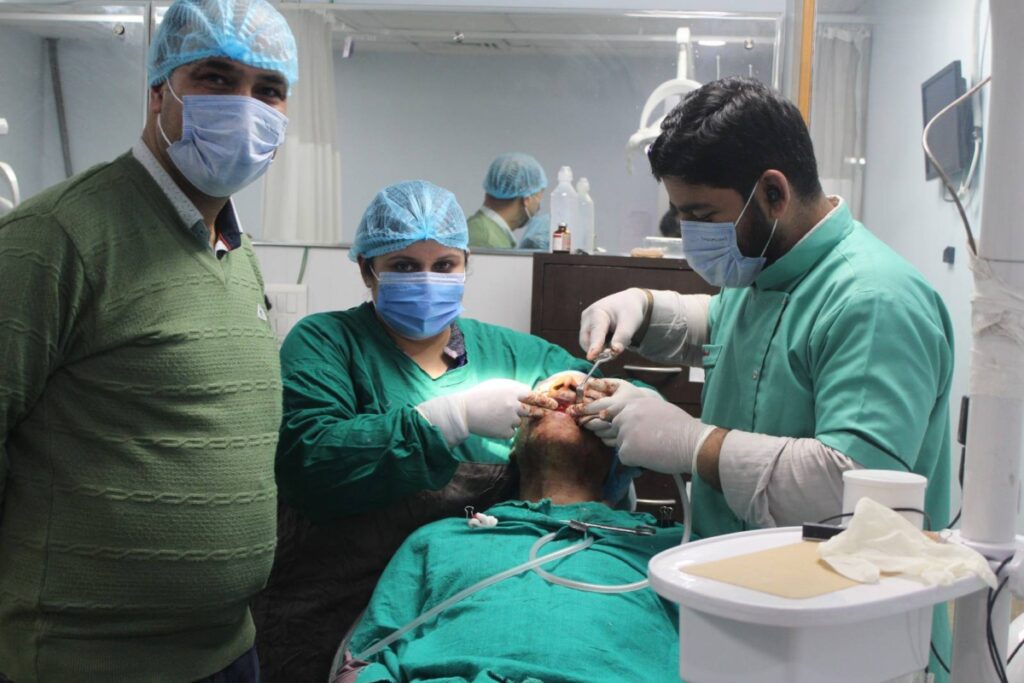 The Dental implant course held at Pulse Hospital and Research  Centre , Channi, Jammu, was first of its kind in which complete theory and practical  hands –on  along with live surgery was  conducted.  
Dr Bhupinder Singh, Executive Director, Pulse Hospital said that this hospital will be the nodal center  for basic, advance and complicated dental implant treatment. 
Dr Gautam Sharma, Ex- President, Indian Dental Association (IDA) , said that the Pulse Hospital has come up with excellent dental implant treatment   facility which is following complete sterilization and surgical protocols and now  the patients do not  to go out of Jammu  for their dental implants.
 More than 10 senior doctors attended this course and appreciated the hands on program conducted by Dr Vineet Gupta from Dio implants. Senior doctors including Dr Waheed ,  Dr Javid, Dr Pawan Salgotra, Dr Nazrul , were present  during the course. 
Qasim, MD Pulse Hospital, congratulated the team of doctors and the patients for conducting the program.  
Saumya Bose, Kumar Jayendra , Sushain Mahajan from Dio Implants were present for the course.