Last Updated on June 9, 2023 at 3:10 pm
Pawan Kotwal officially assumed office as the Advisor to the Lieutenant Governor, UT Ladakh. 
He took the charge in the presence of the outgoing Advisor Ladakh, Umang Narula and other senior officials of the UT Administration at the Civil Secretariat Leh.
"Kotwal brings a wealth of experience and expertise, having previously served as the Principal Secretary for Health & Medical Education, Forest, Ecology & Environment, and Revenue, Planning & Monitoring Department in UT Ladakh" said an official.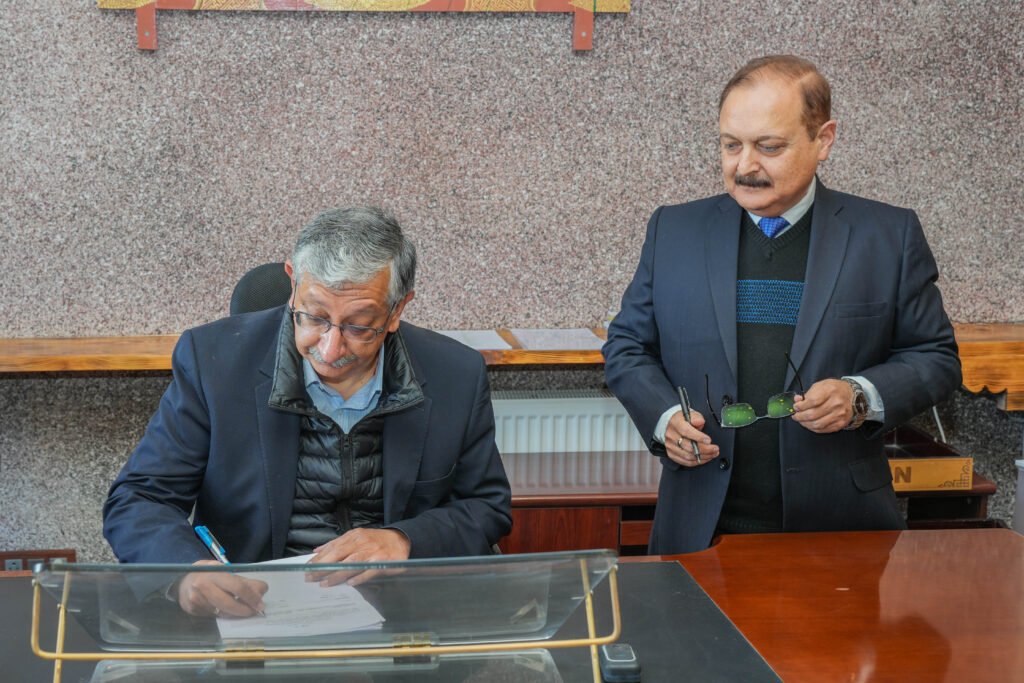 During his tenure as Principal Secretary, Dr. Kotwal played a pivotal role in implementing crucial reforms and initiatives in the health and medical education sector. He spearheaded efforts to improve healthcare infrastructure, enhance medical education facilities, and promote the well-being of the people of Ladakh. His accomplishments in the fields of forest, ecology, environment, and revenue are equally commendable, demonstrating his dedication to sustainable development and effective governance.