Last Updated on June 8, 2023 at 10:08 am
In a significant event, Union Home Minister Amit Shah is set to address the inaugural ceremony of the new Balaji Mandir at Majeen Sidhra on the outskirts of Jammu today.
The inauguration will take place virtually, with Shah participating from New Delhi. The physical presence of guests including Union Minister for Tourism GK Reddy, Union Minister of State in the Prime Minister's Office (PMO) Dr Jitendra Singh, Lieutenant Governor Manoj Sinha, and TTD chairman YV Subba Reddy will add grandeur to the occasion.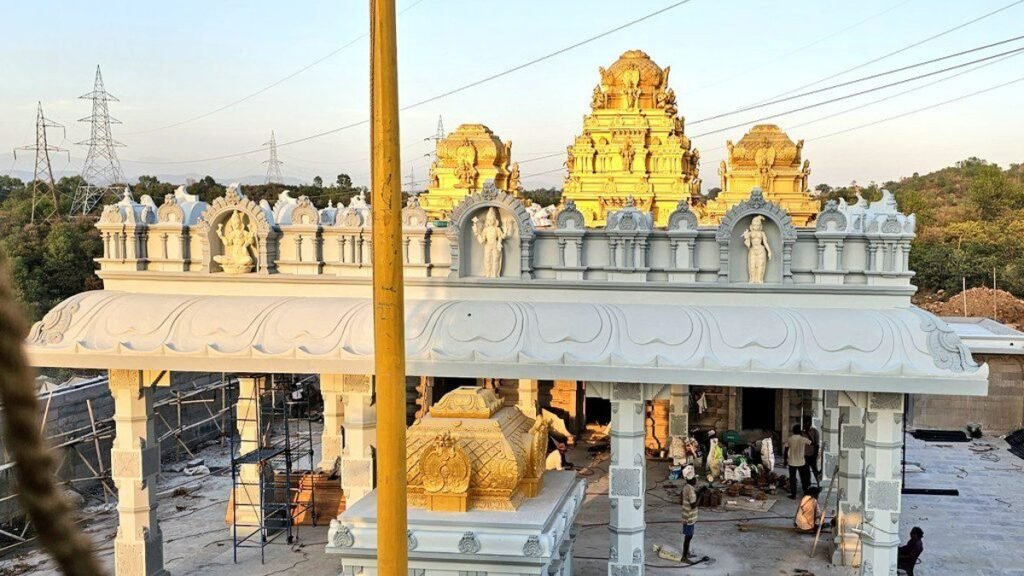 According to sources, Shah will join the inaugural ceremony of the Balaji Mandir, which was constructed at a cost of approximately Rs 30 crore, through video conferencing. He is expected to deliver an address to the gathering, touching upon various aspects related to the temple and its significance.

While Shah's visit to Jammu and Kashmir is anticipated by the end of this month, an official confirmation is yet to be announced. The exact date of his visit will be disclosed once it is officially confirmed by the Home Minister's office.

In addition to Shah's virtual presence, Union Minister for Tourism GK Reddy will be arriving from Gujarat, and Union Minister of State in the PMO Dr Jitendra Singh will be traveling from Uttar Pradesh to attend the ceremony in person. Their presence underscores the importance and significance of the event, further highlighting the government's commitment to the development and promotion of religious and cultural sites.