Last Updated on December 28, 2020 at 6:44 pm
The Union Territory of Ladakh is expected to get its own Meteorological Centre (MC) by tomorrow. The new MC is established in Leh, the UT's capital town. This new centre will provide weather forecasts, warn in case of unusual events and perform all mandatory meteorological operations. Dr Harsh Vardhan, Minister for Earth Sciences (MoES), will digitally inaugurate it on December 29 in the presence of Ladakh Lt Governor RK Mathur and senior officials of the ministry.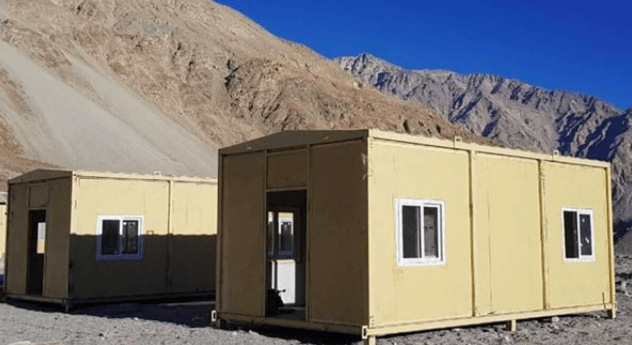 By now, MC-Srinagar had the responsibility to monitor the weather for both Ladakh and J&K. However, it is necessary for every Indian state and UT to have a centre of the India Meteorological Department (IMD). Since UT of Ladakh was carved out of the erstwhile state of J&K, so a centre had to be established there. A proposal for establishing a centre was forwarded on March this year and was approved by the MoES in May.
Moreover, Ladakh is a strategically and geo-politically important location of the nation. IMD has already performed necessary ground surveys and acquired land for constructing its building. But, till the construction of the building is complete, the MC will operate out of a temporary building. The IMD is looking forward to enhance its network in future in addition to the existing Automatic Weather Stations (AWS) operating.
Anand Sharma, head, Regional Meteorological Centre, Delhi, told The Indian Express that they will strengthen and expand their network of AWS. There is a need of at least 10 additional AWS to be installed at important locations namely Kargil, Pangong Tso, Drass, Zanskar and Nubra valleys.
The Leh MC would have the responsibility to collect important meteorological data from the cold desert region. This data obtained will be used for future climate change studies observed at such high-altitude locations.
Since there is an abundance of solar light in the region, solar rays would be collected to convert into electricity. A movable weather monitoring radar would be made available to the Leh MC soon, which will help in weather and Nowcast warnings. Sharma says that they want to be weather-ready and alert locals in advance before any natural calamity takes place. This weather information will also be helpful for tourists who are visiting Ladakh.