This is the first time when a tableau of Ladakh union territory will be featured in the Republic Day parade. However, this has triggered a controversy as the leadership of Kargil district has accused the local administration of ignoring their religious and cultural heritage.
The union territory of Ladakh was formed when the erstwhile state of Jammu and Kashmir was bifurcated in 2019. The former state was divided into two parts: Ladath UT nad Jammu and Kashmir UT. Ladakh UT includes Leh district which houses a majority of Buddhists and Muslim-dominated Kargil district.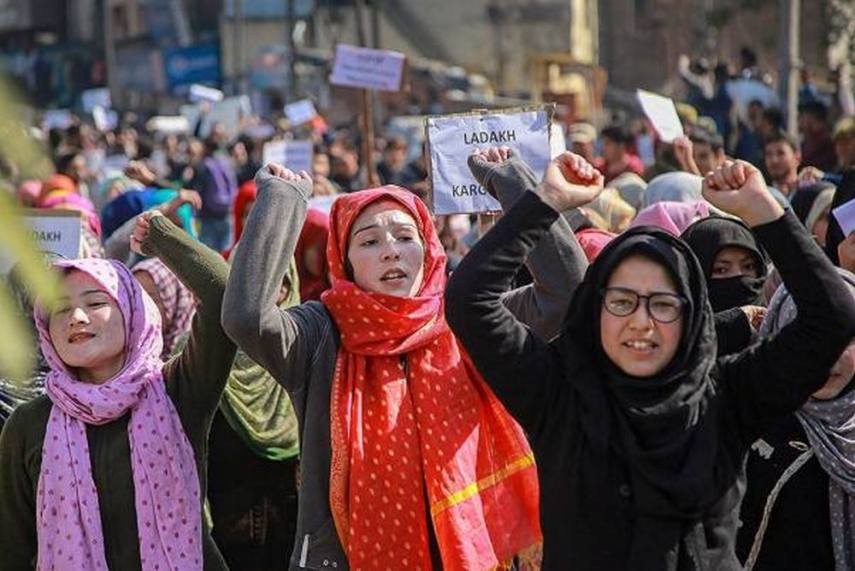 The leadership of the Kargil district is very unhappy with the union territory administration for insufficient representation of their values. They complain that they have no problem with depicting religious and cultural heritage of the Buddhisht-dominated Leh district but the administration should also focus more on their representation too.
Sajjad Kargili, a prominent social activist, said that the tableau is biased in nature and focuses on only one particular identity. He questions about the lack of sufficient representation for the Muslim religious and cultural heritage of Kargil in the tableau. He says that they have no problem with what has been showcased in the tableau but rather with what has not been represented in it.
He alleges that the administration is deliberately trying to erase the identity of Kargil. He demands that the tableau should either be cancelled or modified.
Also Read: Army makes way for township as it decides to move out of Kargil Lower Plateau
Chief executive councilor of Ladakh Autonomous Hill Development Council (LAHDC), Kargil, Feroz Ahmad Khan has wrote to the lieutenant governor, Ladakh, R.K. Mathur to complain about ignoring the district's religious-cultural heritage in the tableau. Feroz Khan complained that partial representation of the UT at an important event like the Republic Day parade will alienate the people of Kargil district.
He requested the LG to direct the concerned department for incorporating religious/ heritage sites and cultural ethos of Kargil district in UT Ladakh tableau. Both the districts of Leh and Kargil had problems with each other over major political and administrative issues after Kargil was declared a separate district from the Leh in 1979.
Also Read: She became the first woman lawyer from Balti community in Ladakh