Last Updated on December 22, 2020 at 10:03 am
As the government has cracked down on the NC leader Dr Farooq Abdullah, attaching his properties in Jammu and Srinagar in connection with the multi-crore cricket scam, PDP president Mehbooba Mufti has taken a complete U-Turn. She has decided to defend the case of which she once very strongly opposing.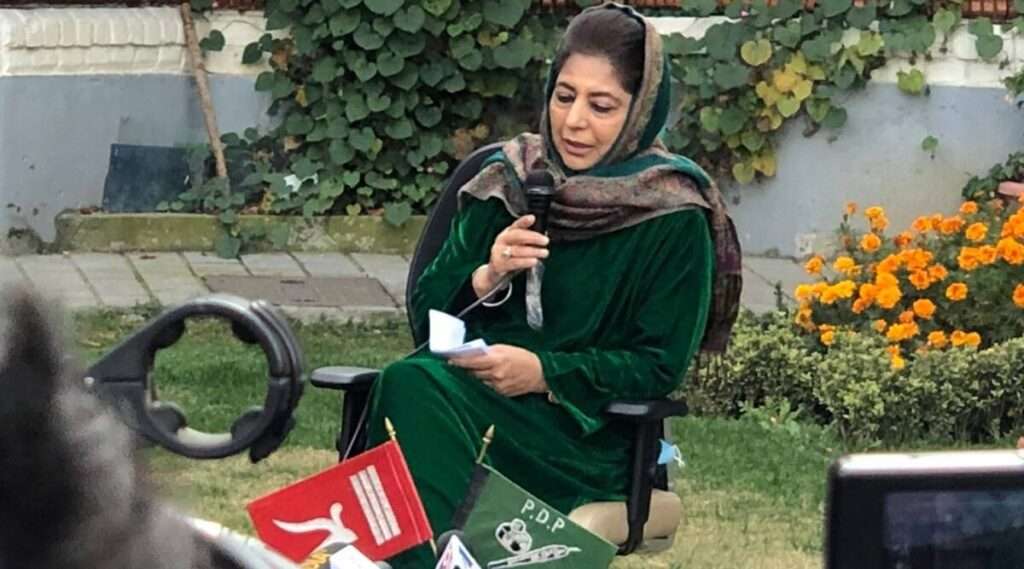 On Sunday, the PDP President Mehbooba Mufti called the ED action against Dr Farooq Abdullah as a political vendetta. The former Chief Minister seem to have completely forgotten that once, she was the strongest voice against the cricket scam and her party has issued many press statements on the issue. She had accused Farooq Abdullah of embezzling hundreds of crores of rupees in the scam.
On March 19, 2019, Naeem Akhtar, who is very close to Mehbooba, accused Farooq Abdullah of corruption and demanded action against him. Akhtar alleged that it was becoming evident that NC has become a puppet managed by people sitting in the power corridors of New Delhi. Akhtar said that NC President is under pressure because of his corruption case and trying to stop joint resistance by the political groups in Jammu and Kashmir against BJP.
The PDP leader stated that Farooq Abdullah in other states of the country is trying to promote Mahagathbandhan even though he wouldn't make much difference. However, in his own state where his party could resist BJP's moves, Farooq Abdullah is doing everything to avoid it.
Akhtar had alleged that NC's vice President Omar Abdullah is using baseless, unfounded and unsubstantiated charges against the PDP. He said that Omar has supervised erosion of his own party during the last two decades.
On 19 December, Enforcement Directorate scrutinised assets worth Rs 11.86 crore of former chief minister Farooq Abdullah and others in its ongoing investigation into allegations of corruption in the Jammu Kashmir Cricket Association. Officials said that two immovable assets are residential, one is a commercial property and three other plots of land have also been attached by the Enforcement Directorate.
The book value of these attached properties is Rs 11.86 crore, while their market value is estimated to be Rs 60-70 crore. NC Patron is being investigated for allegations of misappropriating Rs 113 crore sent to the Jammu and Kashmir Cricket Association by the Board of Control for Cricket in India. At that time, he was president of the association.