Last Updated on December 22, 2020 at 3:26 pm
With the dip in temperature, the demand for indigenously made Kangri (firepot) has increased in the Kashmir valley.
With the start of 40-days bone chilling "Chillai Kalan" night temperature in Kashmir has dipped below freezing point.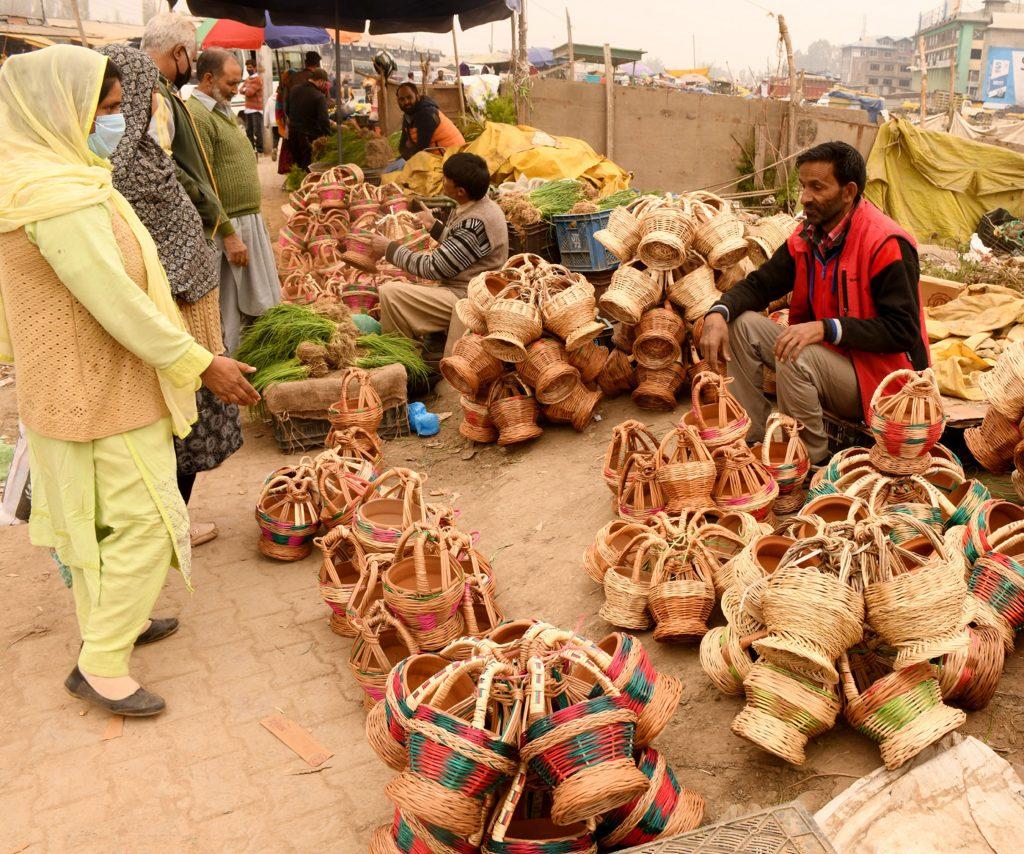 The winter this time is harsh across the Union Territory (UT) of Jammu and Kashmir and the mercury dipped to a record minus 6.6 degrees Celsius on Saturday. The temperature across the UT had started dipping drastically on 14 December after the second bout of snowfall.
The tourist resort of Gulmarg in north Kashmir recorded a temperature of minus 6.4 degrees Celsius. Gulmarg has already had four spells of snow this winter and winter games have begun on the icy ski- slopes of the resort.
Roadside vendors selling the traditional Kangri that is made of wick woven over the earthen pot is in great demand with the dip of temperature. People carry the firepot along with either charcoal or fallen Chinar leaves burning in it to keep them warm.
The 20-days long Chillai-Kalan spans over 21 days of extreme cold in Kashmir and will continue till end of January. With the intensity of harsh cold decreasing, the "Chillai Khurd of 20 days and Chillai-Bachha of 10 days" will be witnessed before the weather starts improving.
Srinagar based meteorological department has predicted that the valley will receive light snowfall with the onset of Chillai Kalan.