Department of Animal Husbandry, Leh in collaboration with Humanism Group and Adopt Stray Animals, Ladakh, organised a day-long "Dog Adoption Campaign" at the main market, Leh today. 

The campaign was aimed to encourage people in adopting stray dogs which can help in resolving the issue of stray dog menace. Young volunteers from Humanism Group and Adopt Stray Animals Ladakh have been working tirelessly in finding homes for the stray dogs for a long time.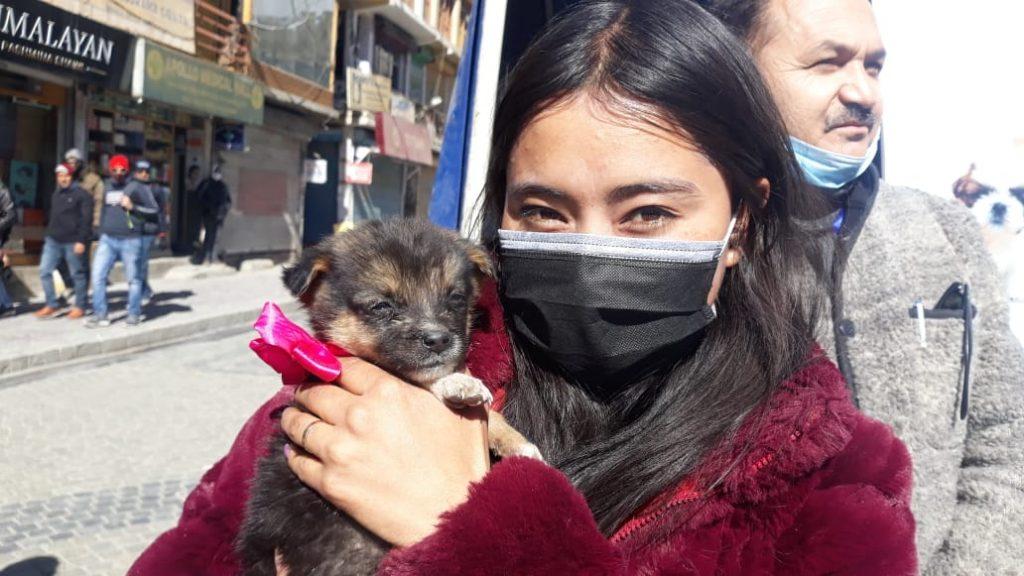 Executive Councillor for Animal and Sheep husbandry dept. LAHDC Leh, Tashi Namgyal Yakzee was the chief guest on the occasion. He highly appreciated the organizers for coming up with such initiatives.
Emphasising the need for developing love and compassion towards animals, EC Tashi Yakzee suggested the team to organise such campaign in the subdivisions of Leh district as well. He assured all possible support from the Hill Council to both Animal Husbandry Dept, Leh and NGOs working for the welfare of stray animals.  
Addressing the gathering, Chief Animal Husbandry Officer (CAHO) Leh, Dr Mohd Iqbal said that around seven thousand stray dogs have been sterilised in the district and are targeting to sterilise around three to four thousand stray dogs in the coming days.

Fifteen stray dogs were adopted today and the Department of Animal Husbandry, Leh, provided health cards with free medical treatment for the adopted dogs in the future.