Last Updated on January 31, 2021 at 5:58 pm
When the nation was celebrating the Republic Day, some protesting farmers lost their tamper and did something which ruined the image which farmer protests had gained. People across the nation had sympathy for these protestors even when many don't necessarily support their demands.
These protests emerged as some sort of an ideal for the future protestors as they largely remained peaceful.
On 20 January, the government agreed to take back three much contested farm laws for a period of 18 months. When the central government agreed to humbly take a step then the farmers should have also followed the gesture and accepted the terms. Accepting the offer given by the government wouldn't be called a loss for farmers and their efforts wouldn't go in vain.
But some farmer leaders rejected this offer and made things complicated for everyone in the process. Some media outlets reported that 15 out of 32 farmer unions from Punjab voted for calling an end to the protest and return home. Since the remaining 17 farm unions were in majority, their wishes were followed by everyone. In place of reaching to a mutual conclusion favoured by both the government and protestors, these farm unions decided to take a maximalist approach which harmed both the parties.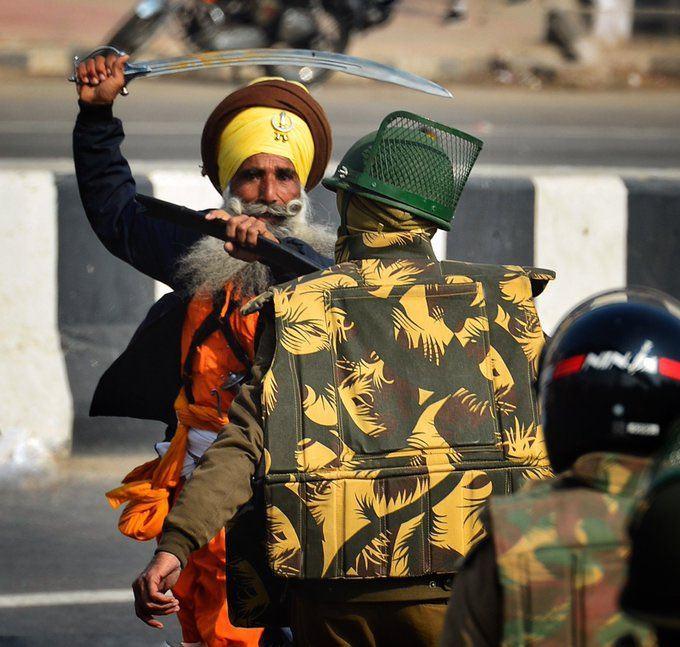 Protests had been a very important part in shaping the politics of this nation. Starting from pre-independence era, Gandhi's protests helped the nation in gaining independence from the Britishers by uniting people across all the religions, sects, genders and areas. The movement led by Jaiprakash Narayan during Indira Gandhi's government shaped Indian politics during the 1970s.
In 2011-12, Anna Hazare led movement caused waves of resentment for Congress among the masses. One of the major reasons why Congress lost general elections of 2014 so badly could be credited to that particular movement which became the focus of attention for people across the nation and accentuated their dislike of the Congress. Aravind Kejriwal, who became famous during this movement dominated politics of the national capital and is continuing to do so.
All and all, movements have greatly formed the politics of India by uprooting incumbents and placing new faces in their place. But what sets this movement in a different league than other movements in the past is that they enjoyed a nationwide consensus which this movement has lost, especially after the cruel event of 26 January.
This movement has just remained a hub of Sikhs, for whom this protest is like a pilgrimage site, and blind haters of the BJP government. This combination, unlike other fateful protests in the past, is on the verge of its end and will not survive against a democratically elected government.