Last Updated on May 29, 2021 at 2:40 pm
Lt Governor Manoj Sinha on Saturday inaugurated DRDO's 500-bedded Covid Hospital and dedicated the facility to Jammu.
The hospital has 125 ICU beds, fully air-conditioned Covid facility at Bhagwati Nagar and is equipped with 24 hours oxygen facility that would significantly ramp up the healthcare infra to deal with Covid-19 pandemic.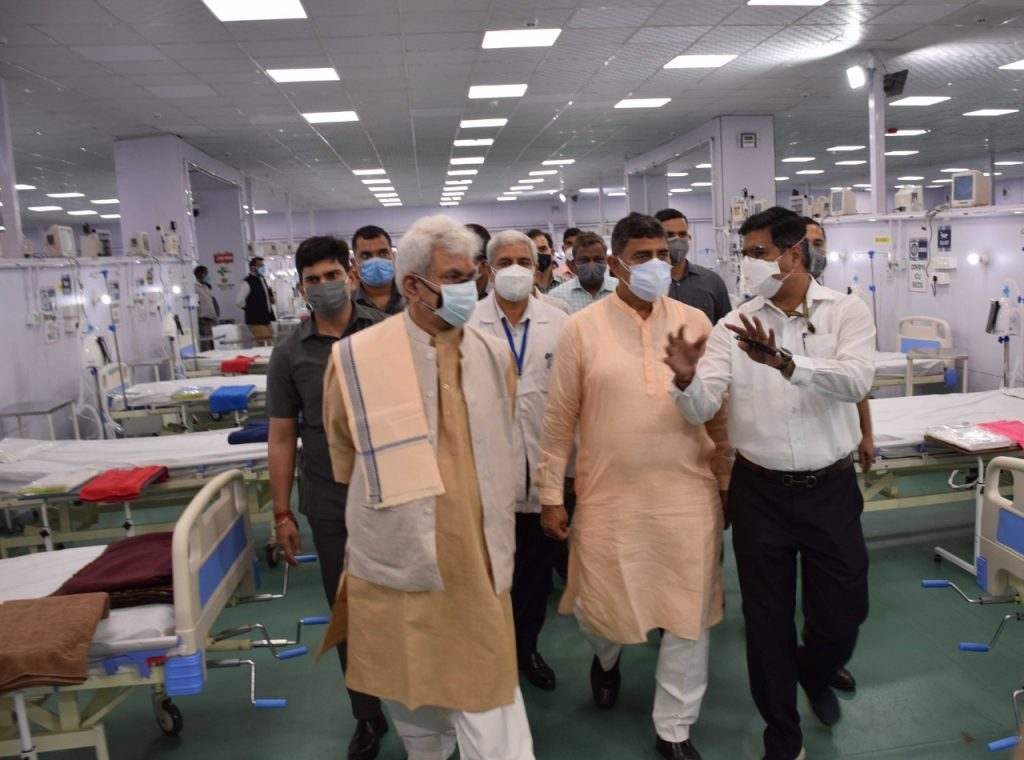 "Healthcare infra in Jammu and other areas of the division continues to be the backbone of health services. This hospital too is expected to become operational in 3-4 days, after trial run of all the facilities" Lt Governor tweeted.
He also said that in the management of ongoing pandemic and future challenges, DRDO hospital, with efficient mechanism will play an important role adding to the government's effort. "We all as society must fight the pandemic together and re-calibrate our priorities, giving utmost importance to Covid protocol and vaccination. I urge every citizen of J&K to follow Covid appropriate behaviour for weeks & months to come to effectively tackle this health crisis" said Lt Governor.