Last Updated on July 13, 2020 at 5:40 pm
It was in July last year when I finished my trip to Poonch and decided to go on another tour to Bhaderwah, a place I had seen only in pictures and videos.
The pristine beauty of Bhaderwah is unmatchable, I was told and this was the reason I decided to visit the place that is also called mini Kashmir. The plan was made and the car was ready to take another uphill task, literally.
I along with my friend started the journey in the morning on 10 July and decided not to stop the car during our travel as it was nearly a five hour journey and I did not want to waste my time by taking useless halts.
The road was fine and wide with many tunnels including the longest Asia's Chenani-Nashri tunnel. Before the main tunnel, the vehicles were vanishing inside the smaller tunnels and coming out from the other side.
A turn to right side immediately as the tunnel ends was waiting for us that put our car on a narrow and road that would lead us directly to Bhaderwah valley.
This road in bad shape reminded me of several other tourist spots in Jammu region where no infrastructure has been developed. Residents often allege that this has been deliberately done by Kashmir centric governments to avoid distribution of tourism potential with Jammu region.
As we proceeded, at several places I found cars with Punjab and Haryana registration number with tourists standing outside and taking pictures of mountains and greenery, a privilege not found in abundance in these two states. We were also tourists but at least our state and region was not different. We continued with the journey amid serene beauty of mountains and small waterfalls at many places that had left the tourists from other states awestruck.
Pine trees were replaced with Deodar and their thin needles like leaves reminded me of Dalhousie in Himachal Pradesh where I had visited three years ago. As I reached Bhaderwah sub-division in Doda district, I found a river flowing beside the main road. I stopped to take a look and as soon as I came out of the car, I became a witness to what could be called as heaven on earth.
With almost unexplored beauty, the entry of Bhaderwah was a real beauty to my eyes as I had never seen this scene ever in my life. A wooden bridge to cross the river was so elegant that it gave me a feeling as if I was in some European country.
The gushing river and the cool breeze emanated due to its currents took me to another level of exhilaration. After spending 20 minutes, my friend and I started our journey to Bhaderwah town where a room in a private guest house was booked for us. It was a three day trip and I hoped that it could be extended even when I had not reached Bhaderwah.
After reaching the guest house that had a balcony from where snow clad mountains and a river was visible, I decided to visit the market. The guest house charged me Rs 1200 a day that was quite reasonable as the rooms were very clean and food was made by a cook. He cooked on order – both vegetarian and non-vegetarian.
The market was fine and little congested as a large number of people had come out during the evening time. I heard the bells of a temple on a hill top and decided to visit and pay obeisance at the shrine. The ambience was as if the divine was himself seated inside the temple and watching his children visiting him.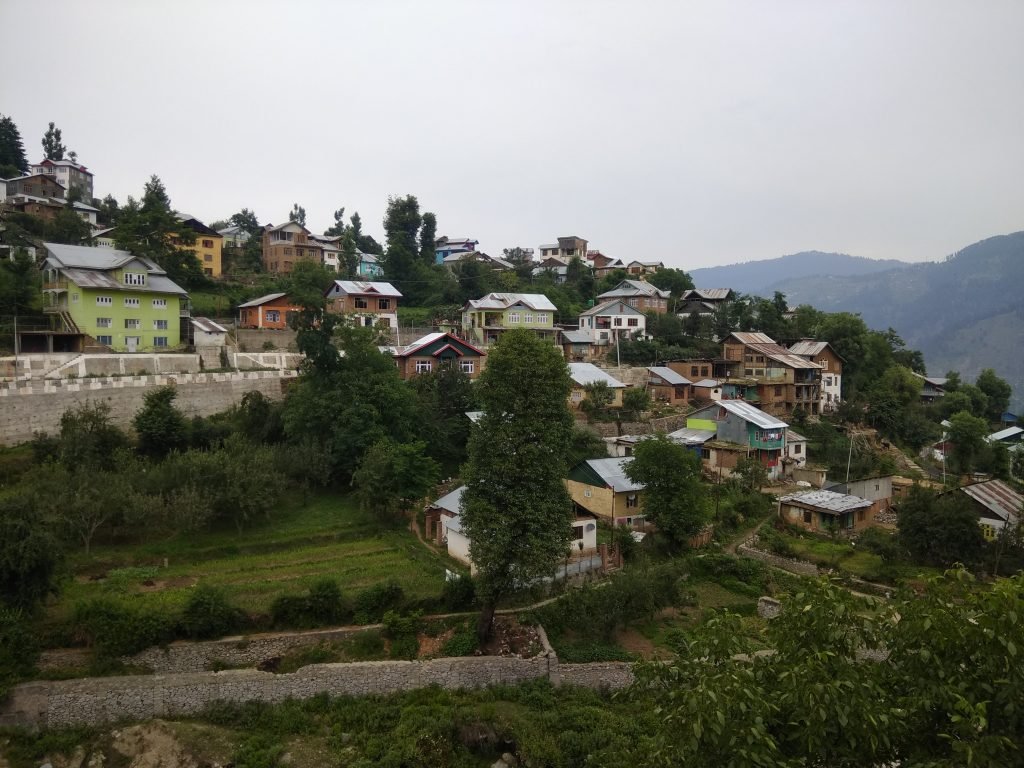 After returning, we had our dinner and went to the bed only to wake up early in the morning with the sound of gushing water little beneath our guest house. We decided to visit the river that, I was informed, was glacier fed and the water was ice cold. We spend nearly seven hours as there was a small restaurant at that point. The water of the river gave a look as if it was coming from inside the sky touching mountains.
Tourist places in Jammu: These spots can raise the bar of tourism
Tourist places like Bhaderwah are not found anywhere in the country where there is no rush of tourists and the nature and beauty play along. I remember how tourist spots in Kashmir have become dirty due to over presence of mules and horses everywhere. The beautiful destination of Gurmarg and Pahalgam is also not spared due to the dirt spread by horses. Not to forget the world famous Dal Lake that has now become an open sewer for residents living on the banks of the water body.
However the cook at the guest house told us about a beautiful meadow – Padri that is situated at a distance of nearly 38 Kms from Bhaderwah town at a height of 11,000 feet. For people coming from desolate places in plains, the site was engaging and rare.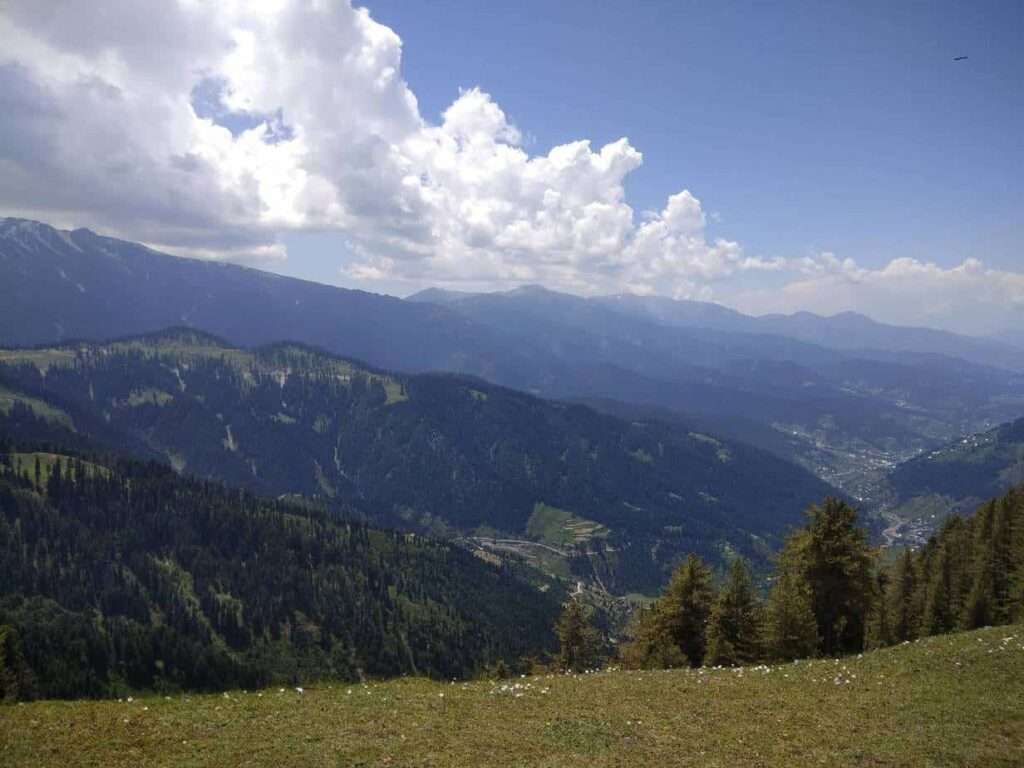 The road to Padri is so narrow that you have to stop your vehicle to give a pass to the approaching vehicle. Landslide and glacial rocks of snow is a common site on the way to Padri. However as soon as you reach the meadow, the scene completely changes and the stress of driving on a narrow road vanishes instantly.
Padri has few makeshift food joints as no-one lives permanently at the place. The milk by some tea shops running from tents is also obtained from the nomad Gujjars who reside in the meadow during their seasonal migration. A graveyard of Gujjars at the meadow reminds of the pain and tough life faced by these nomads who have always been a support to the Indian army – be it information or working as porters.
The writer of this article is Anubhav Gupta who is a post graduate student at University of Jammu.
This was the second part of the two part series on tourist places in Jammu