Last Updated on October 5, 2020 at 7:54 pm
After hearing a lot about the unexplored tourist places in Jammu, I decided to tour them. It was the month of June when I convinced a friend who was also from Jammu to accompany me to Rajouri, Poonch and picturesque Bhaderwah.
The tour was planned in a way that I would initially visit Rajouri and Poonch that fall on the same circuit, return and then visit Bhaderwah in Doda district of Jammu region in the second round of the trip.
Everything went as planned and there was no hindrance as there was no threat of Coronavirus during that time in year 2019. The day came and we were ready to start our journey in my car. Though I was told that the route to Poonch was not in a good condition and I must go in an SUV, but I decided to go ahead on this tour to Poonch in my Ritz car.
Jammu-Rajouri road was as usual not much wide and even broken at some points. I was convinced that the area will not be a soothing site to the eyes and even discussed with my friend to return and go to tourist spot of Patnitop instead even as it falls on the other side.
Tourist places in Jammu are little explored and are confined to Patnitop, Mansar among other few places where tourists usually visit during Amarnath pilgrimage every year. Although local tourists do visit other sites but the government has done little to bring other places in Jammu on the tourist map.
However we continued and entered mountainous areas that were not a delight for eyes. We reached Rajouri where I had booked a private hotel as I wanted to take a stop and meet few friends. I was always doubtful for Rajouri as a place to be visited as a tourist site in Jammu. It had little to offer and mostly has some old monuments from the times of Mughals as tourist spots. However the place boasted of better climate than Jammu during June.
Meanwhile, we started our journey to Poonch at around 10 am from Rajouri. After travelling nearly 20 Kms, I was left astonished and mesmerized.
The surroundings and landscape had completely changed and it was like I was travelling in some beautiful land where cold breeze was touching my face inside the car. High mountains and their snow clad peaks could be clearly seen at a far distance from the road where I was travelling.
The first place which left me spellbound on my way from Rajouri to Poonch was Bhimber Gali. As per the historical records our car was travelling on the same road that Mughal emperors of that medieval era had taken to reach Kashmir. However our destination was Poonch and not Kashmir. So we continued our journey amid picturesque scenes.
One question that kept coming into my mind was that why such beautiful tourist places in Jammu are still out of bounds for many people especially from outside Jammu and Kashmir. While little development is seen at these places to visit in Jammu, these areas are heaven in themselves.
Reaching Poonch
I am not a religious man but destiny had it that I was told that we had to first visit Buddha Amarnath temple nestled amid mountains beside a river names as Pulast. My friend accompanying told me that we had to meet another person who happens to be an official (my friend's friend) of tourism department and would provide us with accommodation in Poonch town. But he had specially asked us to visit the temple as it is an ancient shrine.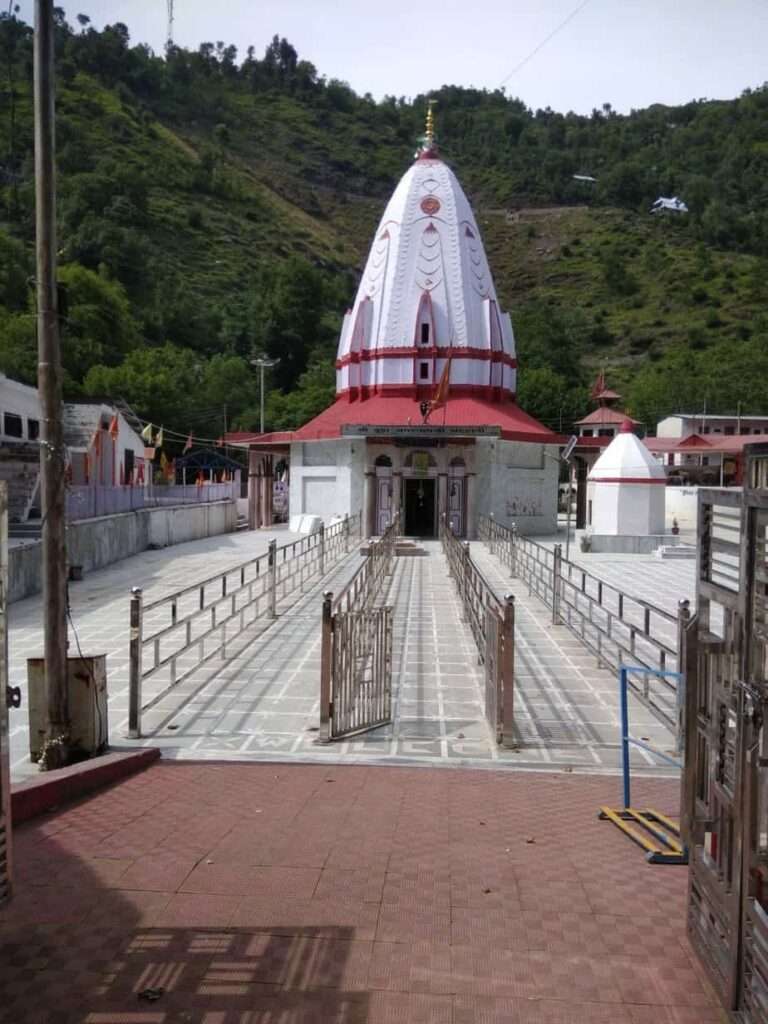 Before reaching the spot, I thought that it would take at least two to three hours at Buddha Amarnath temple, the time that I could have spent in seeing the beautiful in and around Poonch, 25 Kms away. However as soon as I stepped into the temple premises, a feeling rushed inside me as if divinity had itself touched me.
The place was no less than a heaven with a Shivlinga inside the concrete structure. Ancient idols with a script in an unknown language (at least for me as it was not Sanskrit) were kept outside the temple but within the premises. We were told that the idols were dug from a nearby location and kept at the temple premises so that they were not damaged.
On questioning whether Archaeological Survey of India (ASI) was contacted to tell them about the presence of these rare artifacts, I learnt that people of the area have no knowledge about these idols due to which nobody was contacted. I was concerned that rain and direct sunlight could damage these beautiful idols that could be a treasure of history for the ASI.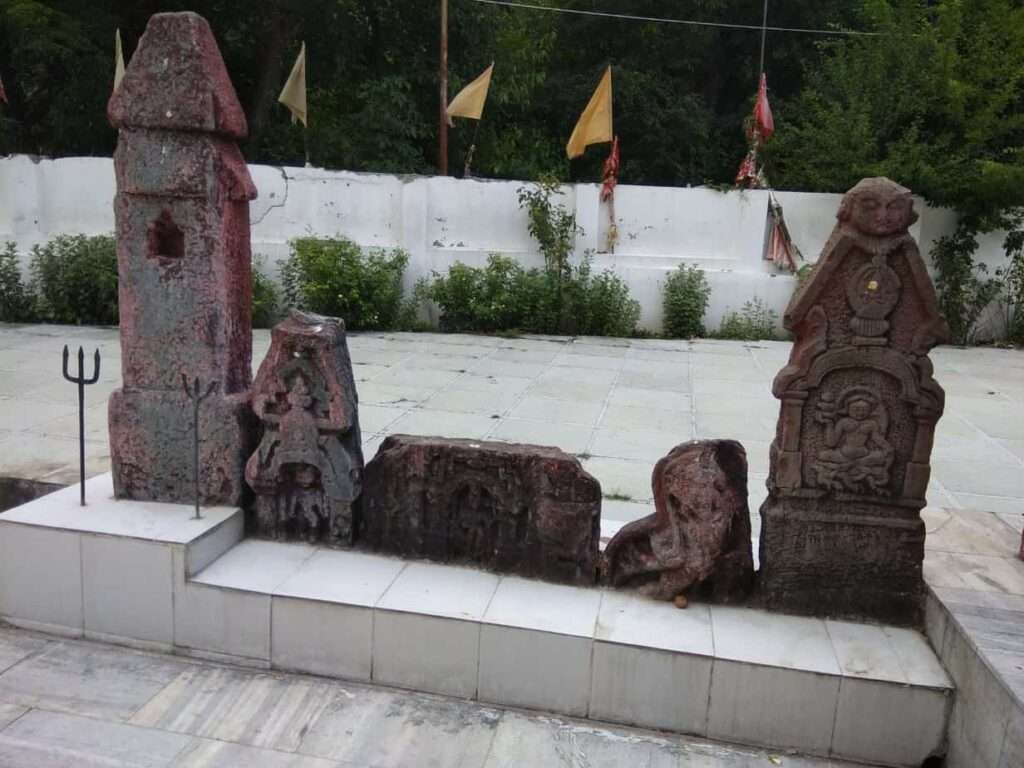 While I had thought it would take few hours, I spent nearly nine hours and took two meals that were prepared as 'prasad' for all the visitors. Even the security personnel deployed at the temple were served the food.
We – that now included I, my friend and the tourism official – left for Poonch at around 11 am and it took nearly 35 minutes to reach the town. We got a room in a rest house.
Next day was one of the most remembering times of my life as I visited the Line of Control (LoC) with Pakistan for the first time in my life. I had visited International Border in Jammu several times but never LoC.
Our friend in Poonch (the tourism official) was courteous enough to take us in his own car to many locations including Chakan da Bagh, the point where India and Pakistan holds cross LoC trade. At the time when we went, the trade was suspended by the Indian government.
As a true Indian all three of us did not leave the opportunity to get a picture clicked at this point where a feeling of being an Indian was more as compared to when we are in mainland.
We also decided to visit the fort in Poonch city that was lying in a dilapidated condition. While the restoration work was going on, the pace gave us a feeling as if it would take at least 50 more years to complete it. It was a huge structure with many rooms and verandah. There was a well inside the fort. We could not go deep inside the fort as bricks and sand was lying at every point due to the construction work going on at the spot.
It was a two day trip so we decided to go to the market in the evening. It was a regular market with many food joints and restaurants mostly non-vegetarian.
While I am fond of non-veg food my friend is a pure vegetarian and finding one became a task in a place like Poonch that is predominantly Muslim populated area. However we were lucky to find a 'Vaishno Dhaba' (where only vegetarian food is cooked) and got our dinner packed.
We came back and had our dinner in a temperature even in June that was much below from what we were bearing in Jammu.
The next day we returned and promised to return to the place in 2020. However due to the spread of Covid-19, our plans fell flat and we are now confined in the four walls of our homes. Anyway this will not last forever and time will come when we will again embrace the beauty of Poonch and tell the people living outside Jammu and Kashmir about these less visited tourist places in Jammu.
The writer of this article is Anubhav Gupta who is a post graduate student at University of Jammu.
Also Read: Bhaderwah: A mini Kashmir in Jammu that is still unexplored