Last Updated on March 6, 2021 at 6:13 pm
While many people are still waiting for a new excise policy for the year 2020-21 where a transparent method would be used to allot liquor vends, it has been learnt that wine shops will be allotted to only those having domicile certificate in Jammu and Kashmir.
Excise and Taxation Department has officially made it clear that a domicile certificate is required to get license for retail vend of foreign liquor to the public only. However policy for transparent allotment of other liquor vends will be out soon.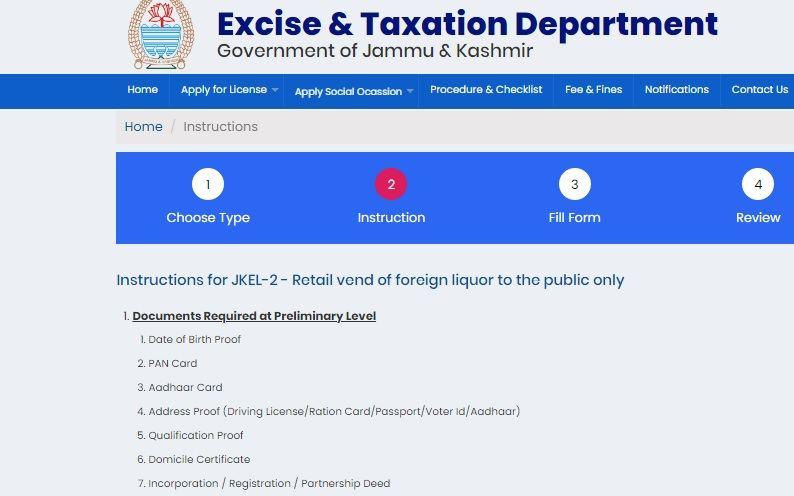 Besides date of birth proof, PAN card, Aadhar card, address proof among other documents, domicile certificate has been made mandatory for allotment of retail vend of foreign liquor to public.
After the domicile certificate becomes mandatory for allotment of wine shops in Jammu and Kashmir, the competition from Punjab will be curtailed for the liquor contractors.
A High court bench had stated in December last year that process for the renewal of liquor licences in J&K was being followed where allotments had not been made in a transparent manner. After this judgment, Excise department of J&K was finding transparent method of allotment of vends.