Last Updated on February 6, 2021 at 5:14 pm
Jammu and Kashmir police have arrested a terrorist in Kunjwani area of Jammu along with a vehicle.
Hidayatullah Malik, a categorized terrorist from Shopian district has been caught in a joint operation by Jammu and Anantnag Police.
"On specific information, a Chief of Lashker-e-Mustafa, a dreaded terrorist has ben arrested, arms and ammunition have also been recovered. We will further raid locations marked by the ultra" said SSP Jammu.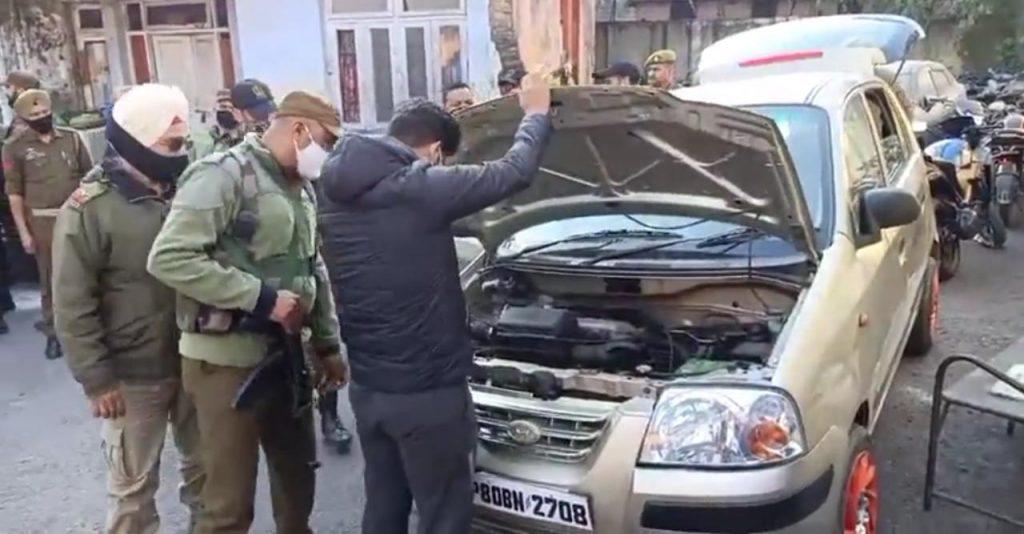 When the police party went to arrest the terrorist, an attack was opened on the cops.
The said terrorist is the Chief of Lashmer-e-Mustafa, a front organisation of Jaish e Mohammad in Kashmir valley. Legal proceedings have been initiated and further investigations are on. Preliminary questioning it has been revealed that they were planning to conduct a terror act at Jammu.