Last Updated on March 8, 2021 at 11:56 am
'Paarishnu' is a small-scale business initiative which intends to weave and blend dreams of rural women from district Udhampur of Jammu through their exceptional skills and hard work primarily focusing on curating hand embroidery and other unique techniques of handcrafted products.
It is one of its kind of business initiative in J&K which plans to move motivated team of the trained rural women forward towards global platform.
The first training programme for nearly 50 women from Udhampur district by Paarishnu was held on Basant Panchami this year where Balwan Singh Chairman and Uttam Sarpanch of Malhar village alongwith Anjali Kumar, Director Paarishnu guided these women seeking the skills to establish themselves in the world.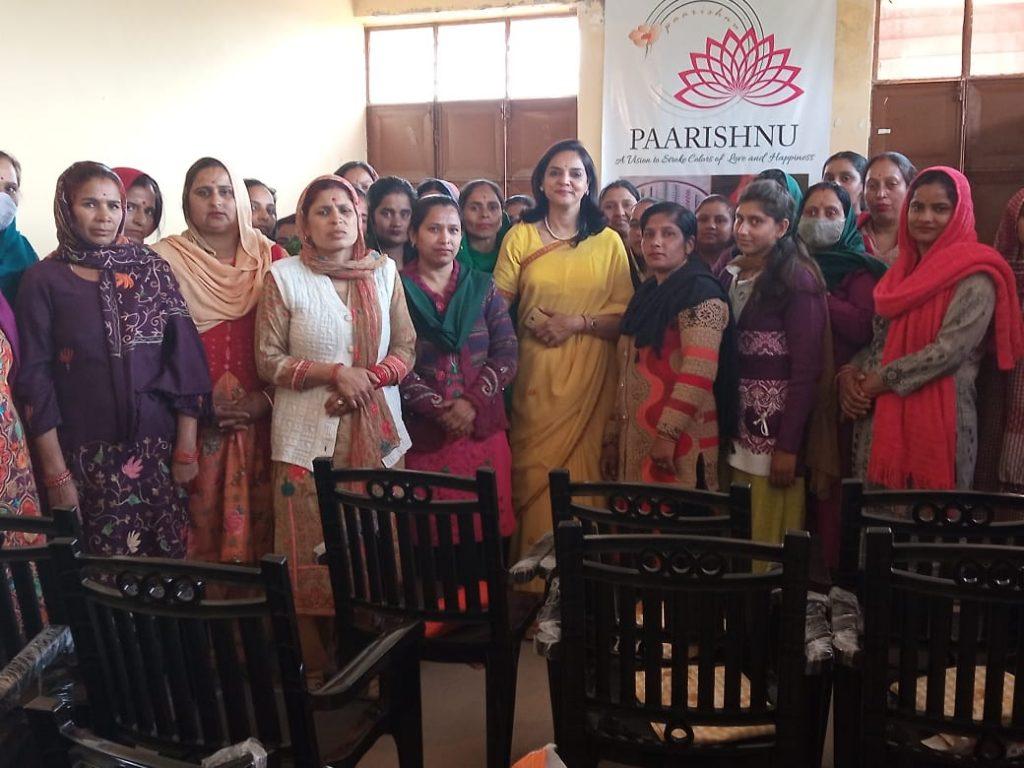 Paarishnu not only focuses on skill development of rural women of Udhampur but also encourage them to set up their own business so that they can make a better future of their children and family. Paarishnu is a joint initiative taken by Anjali Kumar and Dr Deepika Kaushal.
Hand curated training kits are also distributed to the rural women who have enrolled in the 3 months training programme.
The business initiative is a brainchild of the two visionary talented women entrepreneurs Anjali Kumar Dr. Deepika Kaushal who have decided to help the rural women of district Udhampur by giving them opportunity to learn and earn through their unique ambitious skill training and empowerment programme.
Paarishnu with their diligently carved out future road map aspires to launch the unique handcrafted products made by rural women of Udhampur district on major global e-commerce platforms.
Anjali Kumar, Director Paarishnu says that in today's competitive world it is very important to focus on skill training of rural women and their empowerment for socio-economic development of the rural communities.