Last Updated on March 1, 2021 at 12:40 pm
Even as the central government has authorized at least 34 private hospitals in Union Territory of Jammu and Kashmir to administer Covid-19 jab, an investigation by JK Newsline has understood that most of these hospitals are not yet prepared for the same due to lack of training.
Government authorized these hospitals to administer the vaccine at the cost of Rs 250 per dose. However over 1100 government hospitals including Primary Health Centers (PHCs) have also been activated for second phase of inoculation which will cover the people above 60 years of age and 45 years plus with co-morbidities.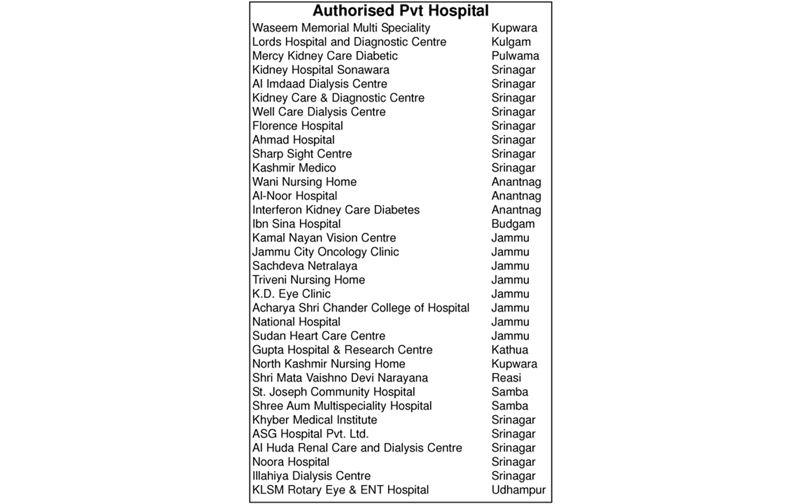 When JK Newsline contacted some of the private hospitals in Jammu, they told that no training has been imparted to the doctors of these health institutions to administer Covid-19 doses to the people.
UT administration of Jammu and Kashmir has also kept vaccine registration open for healthcare and frontline workers, who were covered in the Phase-I for one more week as some of them have been left out.
As per the information the window for frontline workers will remain open for one more week for registration of healthcare and frontline workers who couldn't be vaccinated for Coronavirus in the first phase because of some genuine reasons.

The private hospitals which have been asked to give jab at the rate of Rs 250 per dose are present in 11 districts of the Union Territory including Jammu, Srinagar, Udhampur, Samba, Reasi, Kupwara, Kathua, Budgam, Anantnag, Pulwama and Kulgam.