Tweet by J&K Information Department on accommodation to journalists stirs controversy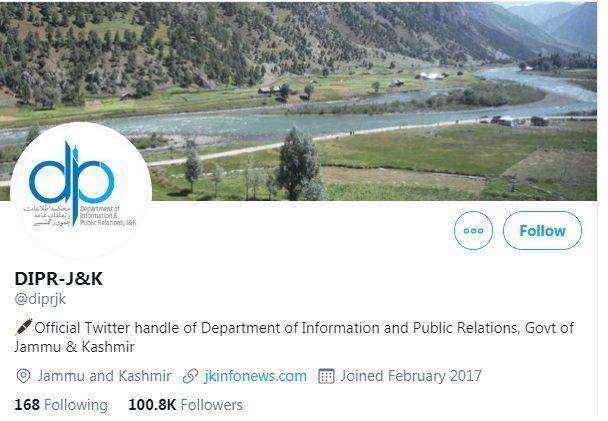 Updated:
Jammu, July 24: A tweet by Directorate of Information and Public Relations (DIPR) Jammu and Kashmir regarding government accommodation provided to journalists in Jammu as well as in Kashmir region has stirred a controversy.
The tweet by DIPR on Friday read, "The Media fraternity across the board supported by the J&K Govt by way of Estates accommodation both at Jammu & Srinagar". The tweet was shared along with a photo of number of government houses provided to the journalists in both Jammu and Kashmir regions.
However the tweet did not go down will with many journalists and even political parties who accused the DIPR of creating a rift between journalists of both the regions by publicly announcing the number of accommodations to the journalists.
PDP in its tweet said, "Interesting to see how governments own information department is busy releasing selective data to only divide and polarise the media as per regions. Is Advocating division the @diprjk new policy?"
Many journalists also shared the tweet of DIPR on social media and linked it to the discrimination with the Jammu region in allotment of homes to journalists.
As per the data released by DIPR, a total of 29 government houses have been allotted to journalists while a total of 78 houses have been allotted in Kashmir region.
A journalist who did not want to be named said, "DIPR seems to have accidentally exposed the discrimination by the J&K government against the Jammu region. A department responsible for the image of the government may have created problem for the same government".