Last Updated on May 22, 2020 at 5:50 pm
After the Chinese company builds Diamer-Bhasha, a dam in Gilgit-Baltistan region of Pakistan Occupied Ladakh, most of the Buddhist relics in an around the some of the ancient villages would be submerged.
The dam has come as an end to the rich Buddhist culture and treasure that was dominant before the 14th and 15th century when forced conversion by Muslim invaders from Central Asia started in the region. However it is interesting to know that even the local Muslim population is criticizing the construction of dam and destruction of Buddhist heritage.
The local population says that the Buddhist relics found in most of the villages in form on engraved symbols on rocks, Gautam Buddha's statues made of rocks among many other artefacts. These could help in making the region of the occupied areas as self dependent by promoting tourism.
The dam has resulted in a controversy where the local population has attacked Pakistan for allowing China to destroy their past and culture. Pakistan had signed a Rs 442 billion contract with China regarding the dam recently. The project would submerge 50 villages in Gilgit-Baltistan and uproot the villagers from their homes.
One of the residents Araib Baig said on Twitter that the "The art of rock carving is present in all regions of Gilgit Baltistan, mainly in the districts of Diamir, Hunza and Nagar and Baltistan. Speaking specifically of Baltistan, these engravings can be seen on former settlements and popular old routes along the Indus and Shyok".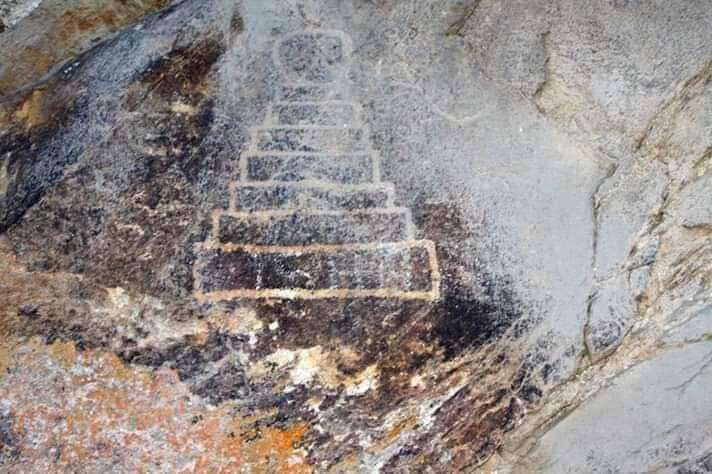 Baig writes, "Inscriptions which were destroyed during the conversion of the local population to Islam in the 14th and 15th centuries AD. Even today, these inscriptions are easy to find in the villages located mainly on the east bank of the Indus, but they are in a state of disrepair".
Nishat Riaz a Twitter user writes, "fascinating carvings these are it is said that Budha sent missionaries to neighboring countries during the time of Asoka (269-232BC) when buildings like the monasteries, stupas were erected & also production of Buddha images on the rocks".
Another Twitter user says, "Once Kabul (Kandhar) was the centre of Buddhism. It is allege that Jesus had studied the Buddhism during his agyatvas and later with modifications started preaching Christianity".
Rock paintings and other Buddhist relics are scattered throughout the Ladakh region that includes Gilgit and Baltistan.