Last Updated on November 19, 2020 at 6:41 pm
The Indian army has finished the set up habitats for the soldiers deployed in conflicting areas on the Line of Actual Control (LAC) to manage any misadventure with the neighbouring China.
This decision is also important as winters are approaching and the temperature is going down by every passing day while there seems no solution to the border standoff soon.
Many areas in which the Indian Army is present, temperature can dip down to even 40 degrees in negative with many regions which receive many feet of snow (30 to 40 feet) when there is a peak in the winter season.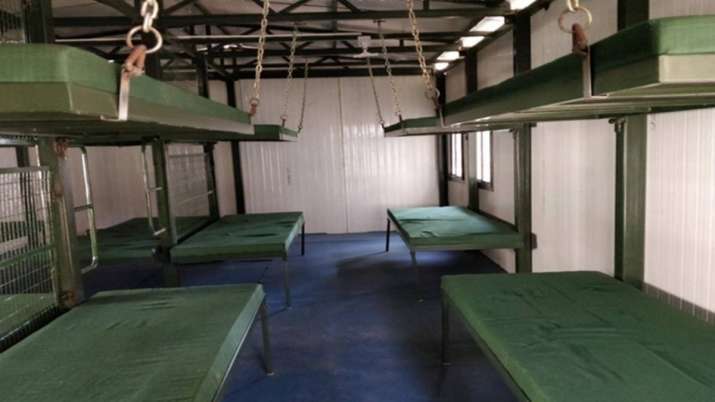 One of the officials said that other than smart camps integrated with facilities which have been built over the years like additional state-of-the-art habitat with arrangements for electricity, water, heating facilities, health and hygiene has been created so that the troops do not feel a lack of any facility. The troops do not lack anything and are fully prepared to take on any challenge.
On Wednesday, some fresh images emerged from Ladakh which provided glimpses of the infrastructure that the army has created to support its forward deployed troops at a time at which talks to resolve the border situation remain deadlocked and both the armies are prepared for a long session of a border standoff.
Another official told that troops who are in the front line have been accommodated in tents with heating facilities considering the weather conditions in their deployment area. Sufficient civil infrastructure has also been marked in case of any emergency.
India has made continuous attempts to provide logistics support to its soldiers who are deployed in the forward areas, including the purchase of specialised winter clothing from the United States. India has bought more than 15,000 sets of extended cold weather clothing systems (ECWCS) from the US, with the emergency supply made possible by using the Logistics Exchange Memorandum of Association (LEMOA). In August 2016, India signed the LEMOA with the US.
It is the first of three foundational agreements proposed by Washington to deepen bilateral military cooperation between both the nations.