Last Updated on November 12, 2021 at 6:50 pm
Chief Education Officer (CEO) Srinagar Manzoor Ahmad Kumar today paid surprise visits to various schools in Srinagar to assess the conduction of National Achievement Survey (NAS) Test 2021.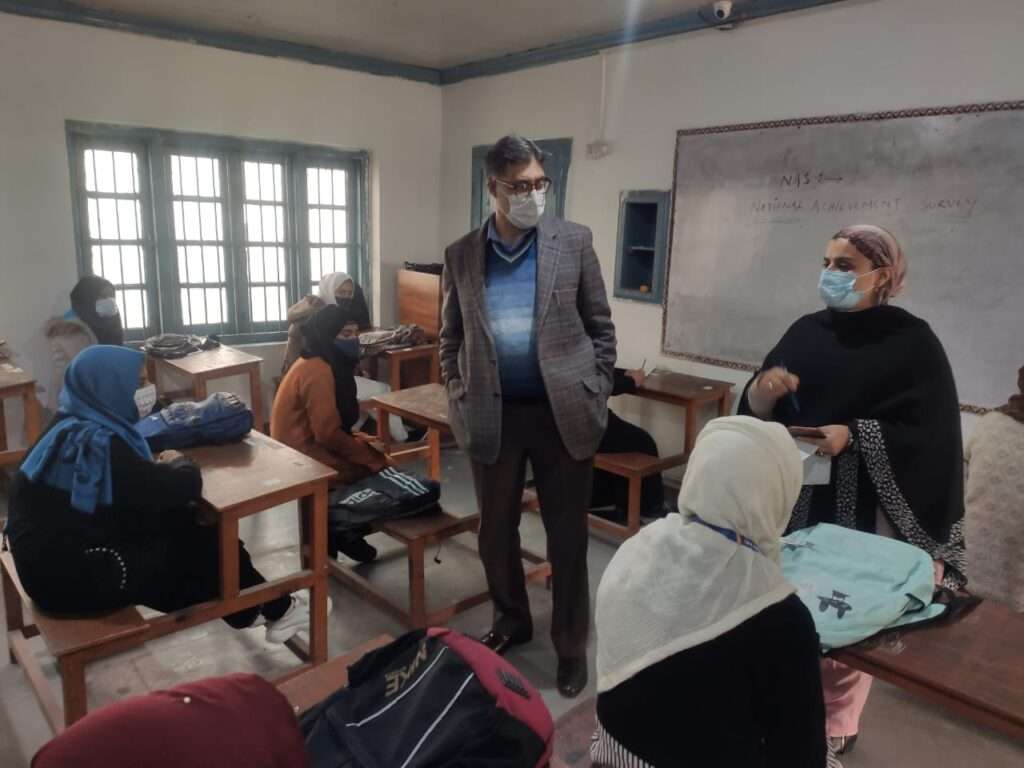 As many as 170 schools in district Srinagar took part in NAS 2021. Manzoor Ahmad Kumar emphasized that all should follow the COVID -19 appropriate behaviour. He urged Teaching community to work hard for the benefit of students.
He directed all the Teachers and Heads of the Institutions to actively participate in the enrollment drive and do door to door visit for motivating the parents that their kids will be provided best facilities in the government schools of District Srinagar.