Last Updated on February 20, 2021 at 4:21 pm
Every city has its own special food, hangout spots and much more and Jammu is no far behind.

Jammu is also dotted with both small and big names in restaurants and hotels but we have dished out for you names of five such food joints that are good on taste and would not burn a hole in your pockets.
Here goes the list:
Rohit Momos planet (RMP)

A small restaurant, basically a sitting area for the street foodies, would be difficult to find but it is located in Sanjay Nagar of Jammu. RMP serves you one of the best Momos, Spring Rolls, Pasta, Manchurian among others.
As per my opinion, you should try the Sikkim Momos, Chilli Spring Rolls and Fried Rice and Manchurian. The restaurant is also available on food delivery apps Zomato and Swiggy. Their hospitality is great with self service and after the lockdown I would love to recommend you to visit it once.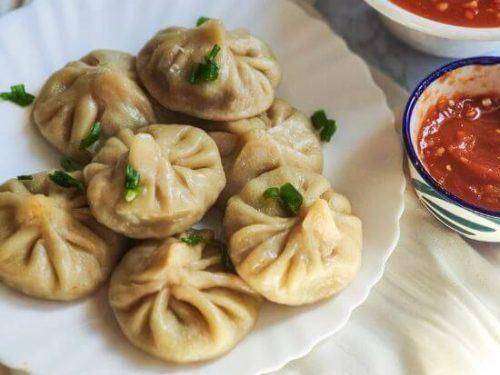 Mahadev

As the name suggests, the restaurant is vegetarian with beautiful interiors and finger licking food. The restaurant has a separate hall as well, perfect for birthday parties and kitty parties.
The restaurant offers variety of food including crispy corns, soup, pizza and much more. According to me you should try crispy corns.
The restaurant is located in Panama Chowk. The restaurant could be expensive but it's worth a visit.
Kashmir Flavour

Kashmir Flavour is an underrated restaurant located in Channi Himmat. It has a variety of cuisines including Kashmiri Wazwan, Chinese or Indian. The restaurant's specialty is Wazwan, as the name depicts. The Biryani, Khatta Meat, Tabak Maaz etc. The prices are low and affordable. If you're a non vegetarian lover, then I'd recommend you to visit it at least once.

Chetty's corner

I won't call it underrated neither it is. It is located in Channi Himmat and is popular for "twistato" made of potato chips cooked with masala and cheese, with a delicious look and taste, the potatoes are heated with a stick just like 'Seekh'. Along with this it also has 'Kaladi Kulcha' and many other food items. Though it is small but the restaurant also facilitates the take away and Zomato offers.

Tiffin Hut

A simple and cute restaurant, located at Greater Kailash Chowk, deserves a visit. With adorable interiors and a proper hut feeling with delicious food, the restaurant offers almost everything. Though the restaurant is famous but the wraps, pasta, chicken is mouth watering.
Tiffin Hut would be the best place to get cute pictures and good food.
You can also order food through Zomato.
Views expressed are personal. The author of this article is Minal Puri. You can reach out to her on puriminal4@gmail.com