Last Updated on April 25, 2020 at 2:36 am
Different foods of Jammu and Kashmir are famous across the world.
Be it Rajma Chawal or Kaladi Kulcha, name of foods of Jammu and Kashmir are reverberated in almost every home in every corner of the country.
Everyone has his or her likes and dislikes. But these choices merge and become a necessity when you are in Jammu. We have grown with many such things which we cannot resist and have grown along with them.
Though it is an underrated topic but something which we all can relate to. So here is a list of all those specialties especially famous foods of Jammu and Kashmir which we cannot live without.


Kaladi Kulcha

I guess I do not need to elaborate our love for kaladi Kulcha because the taste of the cheese oozing out of the bread is non-resistible. The king of street food of Jammu – Kaladi Kulcha – is delight for eyes as well as for the taste buds.
It's specialty is that it is mostly made in Jammu and Kashmir (mostly by the Gujjar community) and is a perfect definition of love and taste. If you're out with your friends or family you just can not resist eating it. First made in Udhampur as per some reports, it has spread to whole of Jammu and Kashmir.


Rajma Chawal
Jammu Rajma is a name that mothers across the country know. Being from Jammu, the only demand of your friends outside the state would be to bring Rajma when you visit home. Whether it is 'Peede ke Rajma Chawal' or 'Ghar Wale Rajma Chawal', we love it more than anything.

The famous variety of Rajma comes from Bhaderwah that is also called mini Kashmir. We have so much experience and exposure towards mountains that eating Rajma Chawal while being surrounded by mountains is drop dead gorgeous.

And there's something about Jammu mothers that they cook Rajma Chawal so well that this Jammu food becomes irresistible


Nandini Ke Pakode

I guess this is a bit underrated but while traveling to Patnitop or anywhere, 'Nandini Ke Pakode' is must. With its mouth watering taste and beautiful view around, it makes the fried Pakoras one of the top dished of the region. The taste of these Pakoras intensifies with the tea offered at the place. It becomes the best part of travelling with your parents when you get to catch hold of this food item.

Samba ke Gulgule
Almost every vehicle entering Lakhanput – the entry point of the state – stops to have this food of Jammu and Kashmir. 'Samba ke Gulgule' or 'Bhalle' have become famous over the time. Some people have even tried to copy the recipe in Punjab and other areas but failed almost miserably.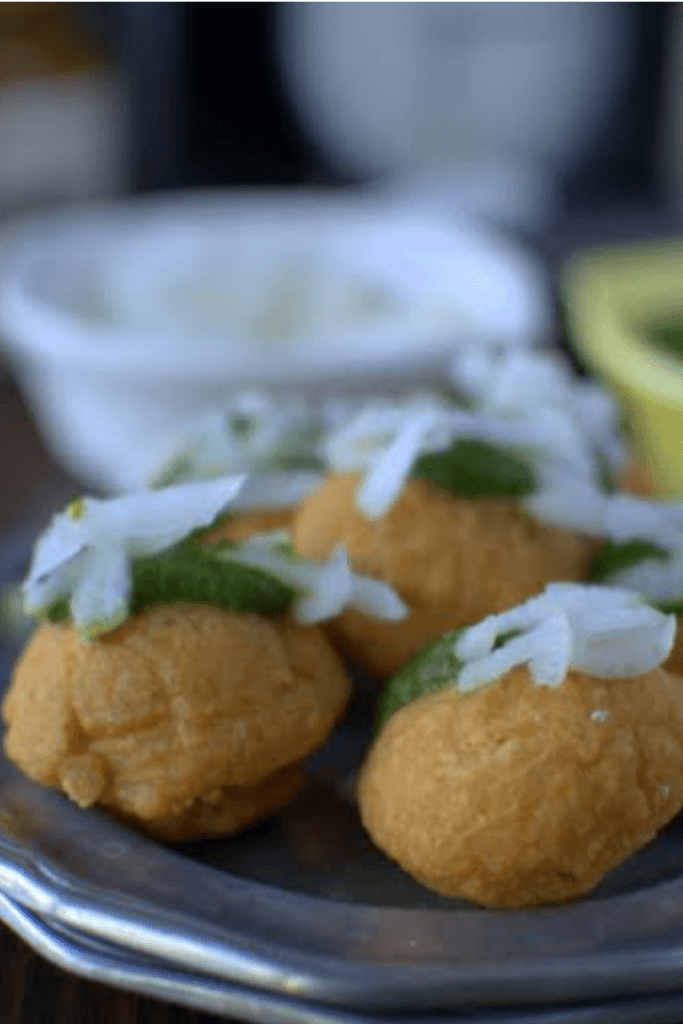 The snack with that delicious chutney makes it magical. While traveling out of Jammu and Kashmir this snack is so delicious that no outgoing or incoming vehicle can resist the fragrance emanating from those hot fried 'Gulgule'.

Pahelwan di Hatti

Okay, I hope the name got you nostalgic, because it made me nostalgic. From our childhood we all have been so fond of it and its 'chole bhature' that we are in a habit of eating it almost every week in breakfast. As it is located within the city, it is very easy to reach there and eat. It has become among the top preferences of the Jammu residents.

The sweet that attracts hundreds of people every day is its Kulfi and we cannot refrain from having one even though its high of sweet and calories.
The author of this article is Minal Puri, a 12th standard student based in Jammu