Fraudster Gang busted in RS Pura by Jammu police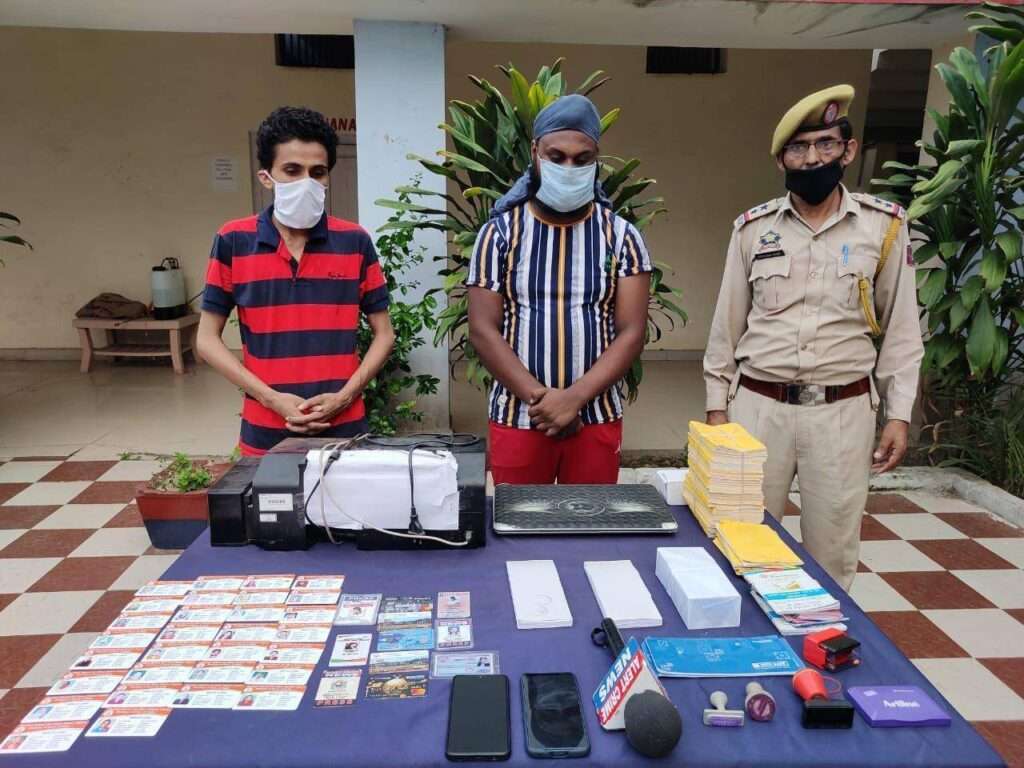 Updated:
Jammu, July 26: After receiving complaints about a couple for duping public and minting illegal money at Police Station RS Pura on Sunday, a special team headed by SHO RS Pura Police Station Inspector Jai Paul Sharma was constituted under the supervision of SDPO RS Pura Shabir Khan.

Special team of Police laid a trap and caught one lady namely Neha Sharma and her husband Raghubir Singh S/O Gopal Singh resident of Dewangarh, Suchetgarh Jammu. The duo were involved in preparing fake documents of Govt orders, Pass books of fake finance companies, making illegal cards of different govt schemes, luring youngsters for govt jobs etc.

In this regard,a case FIR No.153/2020 u/s 420/467/468/471/120-B IPC was registered at P/S R S Pura.

During investigation from the couple and after their disclosure police raided a shop. Consequently police recovered a printer and a laptop. Also the team apprehended one of their associate Sunil Kumar alias Sunny S/O  Darshan Lal, a resident of Kullhian, R S Pura and from the possession of accused 200 blank cards, pass books, stamps of different organisations, fake media Card, fake cheque books, ATM cards of Pardhan Mantri Jan Dhan Yojana, laptops, mobile phones, printers were recovered. 

All of the three accused were arrested. Further investigation in the case is in process.