Last Updated on January 29, 2021 at 1:07 pm
As a Parliamentary Standing Committee (PSC) concluded its three-day visit without meeting stakeholders in Jammu, many have raised eyebrows over this decision. This committee comprised of 31 members of parliament and headed by T.G. Venkatesh, a Rajya Sabha MP from Andhra Pradesh. The committee had visited Srinagar and Gulmarg on January 21 for taking a note of the problems faced by the road, tourism, travel and hospitality sectors. The committee's decision to not to visit Jammu has caused problems.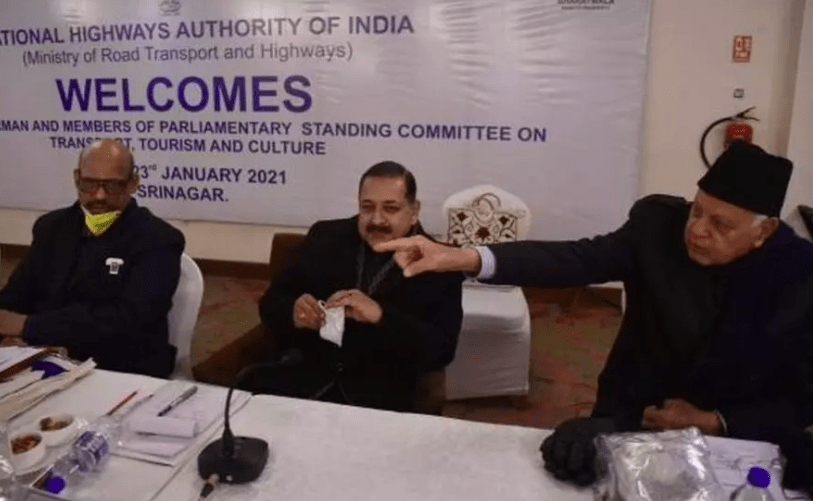 Lalit Mahajan, president, Bari Brahmana Industries Association, has termed it a "betrayal" and said that Kashmir is the government's only priority. Jammu has also problems like Kashmir. It seems that the government has taken them for granted. He said that he or any else representative from Jammu was not even invited for this meeting. In the past, representatives from Jammu used to be a part of the meeting but this time was different.
This is the first time when committee is visiting the region, after the abrogation Article 370.
The visit has taken place at a time when the Civil Secretariat and all major departments have been shifted to Jammu. It comes because of a bi-annual tradition of moving all the government offices between Jammu and Kashmir because of change in weather.
President of Hotel and Restaurant Association Katra, Vaishno Devi, Rakesh Wazir, said that the hospitality sector in Jammu has been badly hit financially and that they had maintained expectations from the delegation's visit. He said that Vaishno Devi attracts a lot of tourists and has suffered huge losses, still, the delegation didn't think about visiting them.
The delegation consisted of Congress' K.C. Venugopal, Biju Janata Dal's Prasana Acharya, BJP's Sushil Kumar Modi and other Lok Sabha MPs including Congress' Anto Antony, BJP's Manoj Tiwari and Rajiv Pratap Rudy and Janata Dal's (United) (JDU) Dinesh Chandra Yadav.
The general secretary of the Federation of Registered Travel Trade Associations, Jammu, Raminder K. Sanhotra, expressed his surprise that the delegation didn't think it necessary to visit Jammu. He said that it is very appalling that the committee only took a survey of the losses suffered by Kashmiris despite the fact that Jammu too suffered equally. He also blamed bureaucracy for not developing Jammu's tourism to its potential. He, along with others, are also going to write to the committee expressing their disappointment.