Last Updated on June 17, 2021 at 3:58 pm
Kashmir Administrative Officer (KAS), Aijaz Ahmed Malik, 2015 batch met with a road accident and got severe injury on his left arm which left him disheartened.
But he did not lose hope and chose to be a warrior. He did not give up on life and faced the obstacle wholeheartedly. He practiced physical exercises to make himself fit again.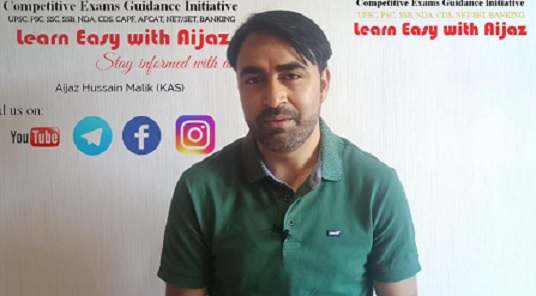 After he got physically fit and normal, he chose to serve society by counselling children. Not only does he train them to be physically fit but also teaches moral values.
As per reports, Aijaz  and his wife Summaiya Kazim who is a research scholar in Kashmir University took an initiative to start a platform on social media named as Learn Easily with Aijaz. They keep making videos and giving inspiring speeches and posting them on social media. The topics covered by them are mainly about physical fitness, careers and moral values. They also started visiting schools to conduct counseling sessions.
Aijaz Hussain Malik is now deputed as State Tax Officer enforcement wing in Kupwara.
The efforts made by both of them are worth appreciating.